International Dog Show Ozolnieki,LV
Dainuvīte Gertnere
Ozolnieki, Latvia - second day
Second day – again we are going to sport centrum Ozolnieki with hope that this day will be the same interesting as the day before.
Also today Chikita goes to ring with "handler" J. Gertner. But this time with much more confidence. Expert
Juha Putkonen (Finland)
agreed with that and the score in Kenventaki Delight White Lady opened class was – Excellent.
Thanks to expert for his score.
And Wolfspitz Uma in second day shows her best side and got high value in champion class Pushistikoff Boyarushka – Excellent, CACIB, CQ, BOO, best bitch from expert
Garry Dryburgh (Australia)
.
Thanks to expert for his score.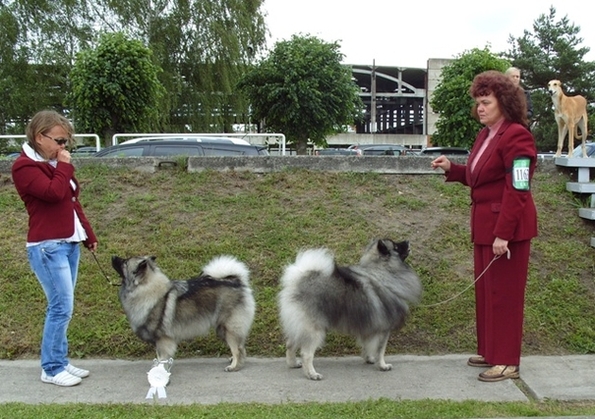 Pushistikoff Boyarushka - Excellent, CACIB, CQ, BOO and Osenniy Briz - Excellent, CACIB, CQ, BOB